One-legged trapeze artist Adolphus Holden founded The Holden Brothers Travelling Circus in 1892. Adolphus had 10 sons and one daughter– all of whom played instruments and travelled through the bush on horse-drawn wagons, stopping to show the circus in every village and hamlet from Geelong to Ceduna and back!
Monkeys, music, trapeze and elephants – a nineteenth century spectacular!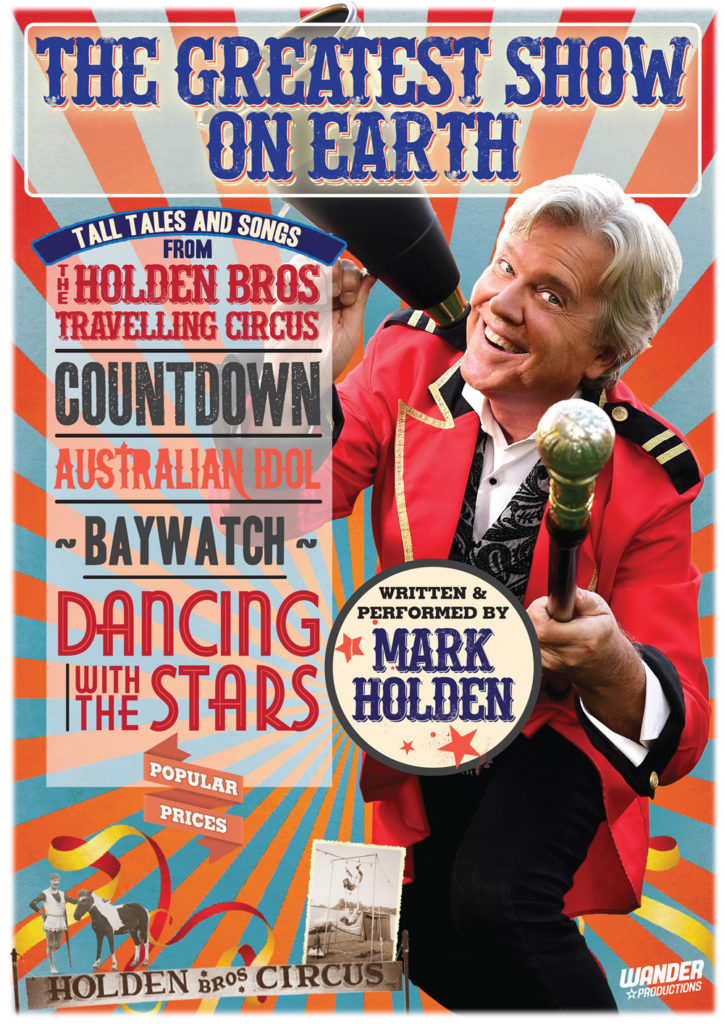 This was the start of one of Australia's longest-running family circuses. Little did Adolphus know that his legacy would be passed down from generation to generation and continue to this day.
The fantastical, bygone era of The Holden Brothers Travelling Circus lives on through the marriage of music and stories passed down through the family.
Singer, songwriter and media personality Mark Holden continues to honour his family's history with " The Greatest Show On Earth."
Inspired by tales of the Holden Brothers Travelling Circus, and as a tribute to the lives lived by the generations before him, Mark weaves his own colorful history into theirs. From Countdown to working with the Temptations and David Hasselhoff in America, to Vanessa Amorosi, Australian Idol, Dancing With The Stars and beyond – it has all the soaring heights and crushing falls of his forbears' high wire act. Classic family circus footage provides a mesmerising backdrop to the tales spun and songs sung.
The Greatest Show On Earth is Mark Holden's personal ode to the resilience of family, music, tradition and hard work.
Reviews from Adelaide Cabaret Festival:
https://www.adelaidenow.com.au/entertainment/arts/adelaide-cabaret-festival-2018-review-mark-holdens-greatest-show-on-earth/news-story/7deaf23b1c97be8930a227a68afa35df
https://eventalaide.com/arts/2018-cabaret-festival-review-mark-holdens-greatest-show-on-earth/
http://www.glamadelaide.com.au/cabaret-festival-review-mark-holdens-greatest-show-on-earth/
http://www.thebarefootreview.com.au/menu/theatre/119-2014-adelaide-reviews/1733-mark-holden-s-greatest-show-on-earth.html